Buying an income property is a popular way to invest in real estate. However, this type of mortgage is more difficult to qualify for than one for an owner-occupied residence.
Steve Wilcox W/Primary Residential Mortgage, Inc. evaluates your debt-to-income ratio to determine whether you can afford a mortgage payment. They also look at your employment history and credit score.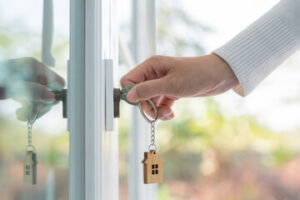 The ability to purchase a home is often one of the largest financial obstacles for lower-income households. Many barriers to homeownership include a need for wealth for a down payment and credit issues. To address these challenges, some states and cities offer subsidized mortgage programs to help low-income residents achieve their dream of homeownership. In addition to lowering the mortgage cost, these programs provide education and counseling to help buyers navigate the process.
To qualify for a subsidized mortgage, you must meet certain requirements. These requirements include a minimum credit score, debt-to-income (DTI) ratio, and a certain amount of down payment. However, these requirements vary from state to state and are based on local housing market conditions. Generally, the higher your credit score and the larger your down payment, the better your chances of getting approved for a loan.
Subsidized mortgages are offered by state housing finance agencies, which are government-sponsored entities that provide reduced interest rates and relaxed underwriting standards to increase access to homeownership. These programs are aimed at the lowest-income households and can be found in most regions of the country. The benefits of these programs are evident: they increase the number of affordable homes available, reduce housing costs, and promote economic mobility.
Typically, these loans are offered by local lenders and provide low down payments and credit requirements. The federal government also backs them and has competitive interest rates. Compared to conventional mortgages, these programs have lower borrowing costs and are an excellent choice for first-time homebuyers.
A borrower's source of income is determined by their tax returns and other official documents. Typically, retirement income such as pensions and 401(k)s is not considered in qualifying. Other sources of income may be used if they are documented and substantiated. Applicants must prove that these sources will continue for at least three years. Social Security benefits must be verified by a "proof of income letter," budget, or benefit verification statement.
The mortgage industry is currently in a period of transition. Several factors have influenced this shift, including changes to credit underwriting and rising mortgage rates. In the past, low-income borrowers were treated differently than more creditworthy borrowers. The mortgage industry is now readjusting its policies to provide more flexibility for low-income borrowers.
The Good Neighbor Next Door program offers law enforcement officers, teachers, firefighters, and emergency medical technicians the opportunity to purchase HUD homes for 50% off their listing price. Buyers must use the homes as their primary residence and live in them for at least three years. They can use a conventional, FHA, or VA mortgage to pay for the property. They must also maintain the property and submit an annual residency certification.
The houses offered through this program are single-family real estate-owned properties (REOs) in a HUD-designated Revitalization Area. The properties are listed for only seven days, meaning you have a limited time to see the property and make an offer. You can find GNND homes through the HUD Homestore website. You can search by state, county, ZIP code, city, and price range to find a property that meets your criteria.
Before looking for GNND homes, you should get preapproved* for a mortgage loan. Your lender will verify your income and check your credit history and score to determine how much you can pay monthly for a new home. They will also calculate your debt-to-income ratio. That is a crucial step in ensuring you qualify for the program.
Once you have a pre-approval letter, you can start shopping for homes. The homes available through the GNND program are usually listed for seven days, so you should be ready to jump on them when they become available. In addition, you should prepare a down payment of $100 or less. That is significantly lower than the minimum down payment for a normal FHA loan.
The GNND program is a great way to help police, firefighters, and EMTs buy homes in their communities. However, it is not open to other medical professionals, including nurses. Fortunately, some programs offer grants and down payment assistance for nurses. These programs can help you get into a new home and improve your quality of life. That is one of the best ways to reduce stress and save money simultaneously.
Buying your first home is a major step, and it can be a daunting process. Fortunately, there are many ways to help you get into your new home, including local and state programs that provide down payment assistance, mortgage interest rates that are less than traditional rates, and lower down payment requirements. Some of these programs are even available to those with low credit scores.
Other programs target specific populations, such as displaced homemakers or recent college graduates. These programs often require a certain amount of credit and employment history and may have additional requirements. They may also be restricted to certain types of housing.
The federal government also offers a variety of mortgage programs for first-time homebuyers. The Federal Housing Administration ensures these loans are available to people with low credit scores or modest incomes. The FHA's mortgage program can be used for single-family homes, two- to four-unit properties that will be owner-occupied, and some condos and planned unit developments.
First-time buyers are also likely to qualify for conventional 97 mortgages, which government-sponsored enterprises back. These mortgages offer low interest rates and a minimum down payment of 3 percent, but they come with private mortgage insurance premiums that must be paid for the life of the loan.
Other ways to reduce your mortgage costs include taking a homebuyer education course and using a cosigner for the mortgage. These steps can help you save money and avoid paying for private mortgage insurance, which can be very costly.
Many young home buyers need help to meet mortgage eligibility requirements. Their income is often too low, and they may have a short employment or credit history. Having a cosigner can make qualifying for a mortgage loan easier for these borrowers. The lender will look at the cosigner's financial status and credit score to determine if they can repay the loan in the event of default.
A cosigner signs the mortgage application and other loan documents promising responsibility for repayment. Unlike a joint applicant or co-borrower, the cosigner does not receive any ownership rights in the property. Cosigners are typically parents who want to help their adult children buy a home but can also be relatives or friends. Cosigners are more common for conventional mortgages but can also be used for FHA loans.
Cosigning a mortgage is a big commitment and requires careful consideration. While there are many benefits to cosigning a mortgage, it is important to understand the responsibilities and risks of doing so. For example, if the borrower does not pay their debt on time, it will affect your credit report. It is also important to consider the future of your relationship with the borrower. You should only agree to cosign a loan if you manage this responsibility.
If you decide to cosign a loan, have an open line of communication with the borrower. It would be best to consider their financial stability and debt-to-income ratio. It is good to ask the borrower to verify their income and employment. In addition, you should be prepared to provide proof of your income and assets.
The Office of the Comptroller of the Currency encourages banks to work with borrowers who can repay a mortgage but need to meet traditional underwriting criteria. The OCC warns that banks must be sure to develop and implement policies, procedures, and systems for cosigner mortgage lending by existing federal regulations.
Besides income-based residential mortgages, lenders offer various other options to make it easier for people to afford a new home. One such option is a down payment assistance program, which can reduce the money needed to purchase a home.